UNMATCHED PRECISION FOR THE MOST DEMANDING JOBS
MPPM Ltd.That's what customers from a division of NASA to the world's finest Watchmakers have come to expect from Micro
And that's what we can offer to your firm too.
Whatever your needs, we consistently deliver performance that pushes the boundaries of our cutting-edge technology. From small, accurate parts made of aluminum to hard-to-machine ceramic parts at prototype stage, you can count on results that meet and exceed specifications.
Solidworks CAD Design Specialists
Cad and Design Solutions.
We take ideas from Concept to reality.
Specializing in Solidworks 3D Models –
MasterCam Toolpath creation –
And CNC Milling and Lathe Machines –
We can help bring your Design or project to life.
Strict Non Disclosure Policy and complete privacy ensure you have proper Research and development time without risk. Giving you the edge in rapid prototyping and bringing your ideas to world markets.
Parts can be made from Most polymers as well as solid metals. Many exotics machined, Including Ceramics and Titanium. Medically approved Materials, Also available.
Precision parts and assemblies prototyping
Custom small parts production
Ferrous and non-ferrous metal machining
Plastic and Delrin machining
Ceramic machining
Clock and watch repair
Small gear manufacture
Obsolete parts manufacturing
Micro Precision Parts Manufacturing BC is partners with INDEXABLE CUTTING TOOLS of Ontario, to manufacture micro precison ceramic micro parts for medical prototyping and production.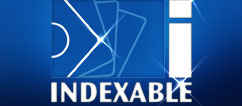 INDEXABLE is a world leader in Micro Wave Sintering.
This will drive huge advances as well as be cost effective to prototype and manufacture Ceramic ZTA micro parts for all industries. These precision formed ceramic jaws in ZTA were produced for a new medical biopsy tool. One of the great advantages of ceramic is it is MRI and CT compatible with very low artifact. This is a big steps forward for image guided surgery.