Ceramics & Exotic Materials
MPPM Ltd. machines many types of materials. Exotics are the less prolific and often have very difficult machining characteristics. MPPM has worked with many exotic polymers, many which are biocompatible and used in the medical field.
Some of these exotics include; Radel, Peek; as well as Carbon Reinforced Peek. These high tech plastics have high resistance to heat as well as the rigidity needed to outperform Conventional plastics and polymers, the only downside is cutting them accurately requires special techniques and often PCD (Poly Crystalline Diamond) or solid diamond tooling.
Micro Precision Parts Manufacturing LTD has also machined many Exotic metals, such as; D2 Steel, 17-4ph stainless steel, medical grade Titanium, and Kovar.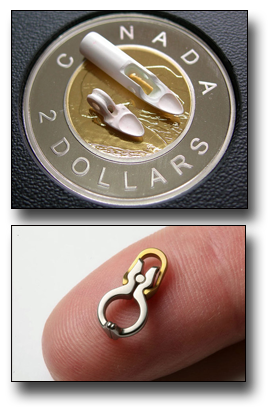 Ceramic & Exotic Materials Gallery