Our highly-skilled team uses the latest fully loaded version of Mastercam X software, two HAAS OM2 Milling Centres and one HAAS OL1 Lathe!
In addition to the high spindle speeds of 40,000 and 6,000rpm respectively, we have added an axial sub-spindle capable of 60,000rpm and a radial sub-spindle capable of 40,000rpm to the C-axis equipped OL1. The OM2s are also equipped with high speed spindles; 150,000rpm and 200,000rpm! And our HAAS HRT 110 Indexer completes the mill as a tight fourth axis machine.
It's no wonder customers from around the world keep sending their toughest projects to us. Let's talk about why you should too.
Micro Precision Parts Manufacturing strives to stay on the cutting edge of technology, and so to better serve you we have acquired two new HAAS OM2s, with 20 tool changers, for our workshop.
The HAAS OM2, released by HAAS in December 2006, is a CNC mill with 4 axis giving us greater cutting speeds and more accurate repeatability. It has also been fitted with a Renishaw laser tool probe to give perfect tool setting every time.
New arrival !!! HAAS office lathe with C Axis and set up with gang tooling as well as vertical and horizontal live tooling. This lathe has auto chucking with a bar puller for Production runs.

MPPM uses the 2 latest HAAS OM2 A office mills. They are equipped with a main spindle speed from 0 to 30,000 Rpm and 20 tool changer carousels. The cutting parameter of the table is a 10″ x 8″ on both mills. They have sub spindles with speeds up to 200,000rpm for high speed machining .
Both HAAS mills are fitted with Renishaw automatic Laser tool setting systems giving very accurate and repeatable tool setting capability. One of the HAAS mills has the Haas HRT110 4 axis enabling us to machine almost any surface on a 360 dreg rotation.
The OMS A mills cut very small parts to the accuracy of 10 microns.
MPPM Ltd also uses the very Latest Mastercam X2 software which includes Design, Art , Lathe level 1 & mill level 3 and 4 axis and 3d surface machining. Mastercam is leading the cad cam software around the world and is said to have the most seat of this type of software in the world.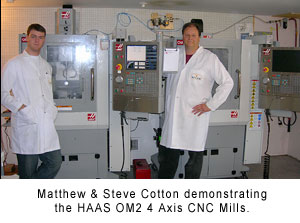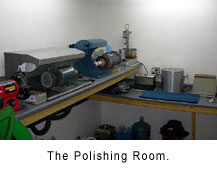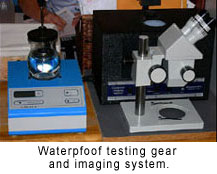 We have a small prototyping Sherline 4 axis mill and a small Sherline CNC lathe with the most of the accessories. Great for small one off jobs.
The workshop also couples with a Watch & Clock Service Center which is fully equipped with some of the latest equipment in its field, servicing and restoring time pieces from around the world. The service center is also a Authorized Rolex watch service center and works with Paul Mara Jewellers, servicing Rolex watches for BC Canada.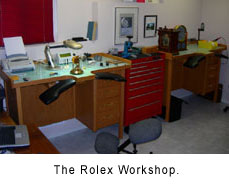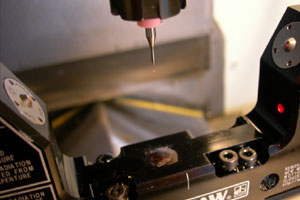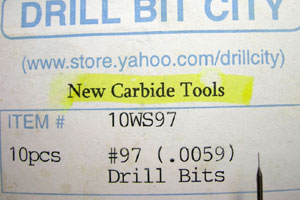 Renishaw Laser Tool Setter and 5 thou drill being set.